"Be Patient Where You Sit In The Dark. The Dawn Is Coming." ~ Rumi
Distance Clearing & Energy Healing
Because I'm a natural-born Channel for Healing & Mystic with many decades of experience I am skilled in several forms of energy medicine and often receive requests for distance energy work, healing prayers, and more. This work is part of my daily spiritual practice.
If you're in need of some expert Distance Clearing & Energy Healing Work—you came to the right place!
        Leap and my arms will catch you.
Purchase Distance Clearings & Energy Healings for yourself, a situation, or on someone else's behalf (even pets!). If you're worried about someone, order Distance Healing for them! Calm their minds — and yours.
Send Distance Healing to anyone struggling… whether with isolation, ailing, or to any stellar professionals working bravely in the front lines. Use it for yourself, or for others.
Distance Clearing & Energy Healing helps to improve stress, auto-immunity, health & well-being. It aids you in feeling more like yourself again—especially if you are a Lightworker, sensitive (HSP), or empath who's been feeling jangled by the world.
Why receive Distance Clearing 
& Energy Healing?
What is a Channel for Healing?
Sometimes life spins out of control… you stress out.
You could be so stressed right now—feeling like your anxiety is so high that you aren't yourself—you don't even recognize yourself.
Perhaps you feel like you just aren't your best self, and you might be worried if your best days are all behind you.
You may feel on the verge of a breakdown before your
breakthrough comes in.
You (or a loved one) might be in the middle of a healing crisis, coping with a chronic condition, maybe you just received a cancer diagnosis or the diagnosis of a serious illness, you're about to undergo surgery or overwhelmed with treatment.
You might be suffering from total burnout.
And you would like some support.
Well, no worries love, I've got you. 
Behind the scenes, I'm like a ninja—your energy medicine expert—healing concierge, tending to your etheric details so that you can go about your soul's daily journey with less worry on your plate—for yourself or your loved ones.
Sometimes when all hell is breaking loose, the most precious thing IS to know that someone has your back.
So that you can sleep a little sounder at night.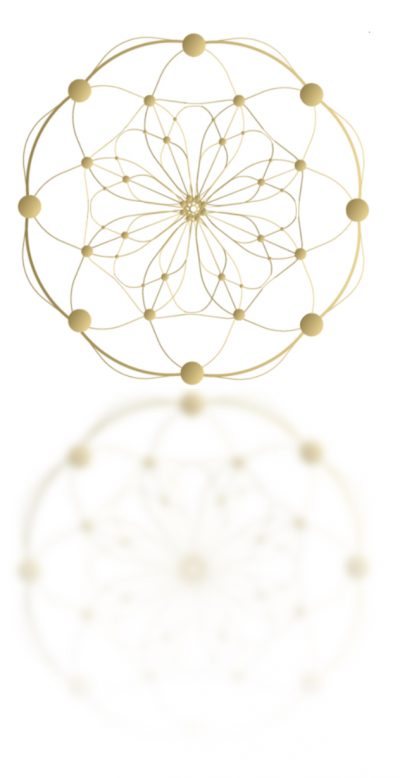 Regardless of the reason that brings you here…you can rest easy in the security and comfort of my Distance Healing Queue, knowing that someone has you.
Holding you in expert care.
Good Distance Healers & Energy Practitioners are like masterful energy engineers. 
We keep things clear so that you can live your best life and function better. Distance Healers & Energy Practitioners help fix your m/b/s foundation, tame your chakra weak spots and soul tremors, repair your energy grid, open your flow of chi, & soothe your spirit.  So that your life can work better again.
Whether through a health crisis & treatment, stress of any kind, transformation or life changes…good Distance Healers and Energy Medicine  Practitioners are like a thousand invisible hands Divinely placed to catch, hold, support & carry you along your way on life's slipperiest walkways. 
When you get a little lost, your Distance Healer helps tow you back to home base where your soul-shine lives, so you can grow, expand & increase your life force.
Radiance looks good on you.
Radiant people resonate at higher frequencies and are better leaders.
Everything is energy! Distance Energy Clearing & Energy Healing work is a necessary part of health. Just like your car, home, clothes, and body need to be cleaned regularly—so does your personal energy & auric field.
It's easier to stay "up" and "clear"
once you are there.
Soul-shattering events unfold. Our grief, agony (and innocence) all need support & energy clearing for balanced healing. Our defenses can get down and something can get in that just doesn't belong there…and wants to take over. You don't want any energy "hitchhikers" messing up your mojo. Especially if you're an empath or HSP.
Sleep securely knowing that wherever you are, the Master Healers & I are working on your (or your loved ones') behalf, allowing you to arise feeling more peaceful and calmer each day.
Distance Clearings & Energy Healings are not a reading session, so there's no "appointment time." Distance Energy Healing in your biofield happens behind the scenes…so there is nothing else you need to do. 
Receive energetic support as you go about the business of living. I'll work in your energy field amplifying and adding more Energy Medicine to what's already Divinely Right and infinitely good about you!
Plan ahead when you can. My healing queue sometimes has a wait list.
Everyone experiences Clearings & Healings differently.
For most, the common thread is a greater sense of well-being, peace of mind, a Higher sense of Order. For others, this bio-energy work creates increased physical energy, a better quality of sleep, reduction in pain, or improved mental focus.
Some comment on how deeper their connection with ALL is. They feel renewed, relaxed, happier and closer to God. Joy, hope, optimism are stronger.
Others simply state, "I feel better, more like myself again."  Some will notice more than others immediately, sleeping better, awakening more refreshed, and having a sense of deep peace and oneness with all.
Studies show recipients of Energy Healing—in person or via distance—heal faster and with fewer complications. Distance Energy Healing is statistically proven to be beneficial to increased homeostasis and your bio-field.
Distance Clearing & Energy Healing work can also be very effective in helping with relieving stress, pain or clearing symptoms of anesthesia, chemotherapy and more. The American Holistic Association of Nurses keeps statistics on the benefits of energy medicine and its impressive benefits.
A Yale study documented Reiki benefits for cardiac patients who received a 20-minute Reiki treatment within three days after suffering a heart attack, showing improved mood, heart rate variability and a greater sense of well-being. This research also showed a positive response for quantitative autonomic nervous system levels like BP, heart rate and respiration—things that normally require pharmaceutical support.
Global professional organizations are fully immersed in the conversation and quantitative scientific work on studies for all energy medicine and energy biofield practitioners.
More data and ongoing programs happening in prestigious hospitals such as Harvard, NY Columbia/Presbyterian, the NIH, Beth Israel Medical Center and St. Luke's-Roosevelt Hospital Center continue to show that energy healers are statistically significant!
When Energy Medicine (be it Reiki, Distance Healing work, Therapeutic Touch, etc.) is applied prior to procedures like surgery and chemotherapies and other treatment regimes, patients show markedly shorter healing times, 60% less side effects from treatments and require less pharmaceutical pain management support. More studies are needed!
Even popular network television shows have shone a light on how the medical profession is exploring & embracing energy medicine with their patients. And with good reason…it works!
You simply choose your type & length of service then order online. 
You'll fill out and submit your intake form online. I'll look it over and if I have any questions, my office will reach out. Then your magical week(s) of Distance Healing Energy work begin. You can relax. Live your life because I've got you. One person, one pet at time in each order please.  
You'll receive an email confirmation of your order and another when your intake has been received.
Then, I'll be busy behind the scenes five days a week for each week you've ordered. I'm here lighting the Lighthouse doing the good work you need behind the scenes on you!
There are no reports or conclusion notes, allowing more time for good energy work.
Need help deciding? Contact my office with some details & I'll make a recommendation.
The benefit of weeks is multi-fold:
Peace of mind and deep support are invaluable!
Let's help your Energy! And the energy of your loved ones!
Send Distance Clearing & Energy Healing!
Distance Clearing & Prayer Blessing for your new home
Mazel Tov! You've moved!! Your home is a big investment. Have your new space cleared and its vibration raised so you can live your best life.
Submit your Inquiry Form and my office will contact you with your bespoke details!
Healers, Lightworkers, Empaths… it's my honor to assist you. Healers helping Healers is Divine flow—Divine Art in action!
I can help you stay ready to rock the world doing your perfect soul mission work. Support is crucial to do your best, good work for Divine. Our highly sensitive selves need safe, nurturing, respectful care from likeminded soul practitioners who understand that we are stronger together.

Welcome fellow Healers, Empaths & Lightworkers!  I look forward to supporting you so you can shine & do your beautiful work!

~ What People Are Saying ~
"I just signed up for another six months."
"Thank you for your prayers and sending energy. I believe it has managed to keep things amicable (as opposed to merely civil) in the house"
"Hi Laura, Just an update of the miracles that are happening since your remote healing: (six miracles listed) …I am in wonder and opening my arms to the bigger miracles we need to go forward… thank YOU Laura Cordiales Saludos Warmly"
"I'm happy to refer people to Laura who has helped me tremendously."
"Wow! Thank you so much Laura. I've been getting so much clarity. And I really, truly appreciate the time and patience you have put into clearing and healing me. Thank you!"
"Please let Laura know that her support was tremendously helpful during this very difficult time of letting someone go who did not want to leave this world. We are all grateful for her love and prayers. Kind Regards"
"Hi Laura, I would like to take this opportunity to thank you for administering the healing of (6 year old) Austin at this time. He has been deemed cancer-free by his doctors.
...Thanks again for all you have done,"
"I truly appreciate your help in all of this. I knew the moment you did the clearing because I could feel it."
"…responding miraculously to Laura's distance healing syncing sessions. It's like a storm that's being calmed or wild animal being tamed. Something mysterious at work for which we are tremendously grateful."
"THANK YOU LAURA, you are in my heart" ~ Grateful
_______________
"I have so much appreciation for the giving that you transmit." ~ UK
______________
"I feel so much better" ~ San Fransisco, CA
______________
"We know Laura's works on the deepest energetic and spiritual healing levels. Our family has experienced that." ~ From the Heart
______________
"The distance clearing and healing was great last time and I have noticed changes…thank you for your help" ~ Dr. C.
______________
"I feel that you have already started working on me, so my stress is somewhat lessened already, so I'm not feeling as desperate and out of whack as I did earlier this week :)" ~ C.
______________
"Thank you, unbelievable amount of information…so much depth. Thank you!" ~ Tricia
______________
"My sincere gratitude to Laura" ~ Annette, Connecticut
______________
"Wow! Thank you so much Laura. I've been getting so much clarity. And I really, truly appreciate the time and patience you have put into clearing and healing me. Thank you!" ~ C., California
______________
"Many thanks. This arrived at the absolute perfect moment. The information from Laura's report is so reassuring. I can definitely see positive shifts in…energy & outlook already… I think I may submit a request for my own healing 🙂 Very best wishes to you Laura" ~ Julie
_____________
"Thank you for your help Laura! Thank you for your service to humanity." ~ KVH, California
_______________
"I appreciate her work" ~ KG, Virginia
_______________
"Having Laura syncing distance healing…for us means we are doing all and our best for our loved one to heal and recover. Thank you very much for syncing our beloved's healing sessions." ~ Forever Grateful
_____________
"I….we thank you so very much and give our love and appreciation to you." ~ USA
_____________
"It's uncanny how perfectly you describe our family members setting, activities and behaviors during the day." ~ Anon
_____________
"My elderly MIL's move was surprisingly easy thanks to all the energy and Grace you were sending. Thank you!"
______________
"Thanks so much…Tell Laura that I was particularly struck by the allegorical portrait she had of my daughter. It sounded just like her right down to the …colors that she wears. Thanks again," Anon.

______________
"Reading your healing report brings us great hope and calm that this is the right way and best way for our family." ~ Thankful
______________
"Thank you so much Laura, you are Heaven sent to be here on Earth for all that you help so tremendously." ~ Eric
______________
"Thank you for your healing energy today. I dreaded having that painful dental procedure, but there was absolutely no pain and my healing was much faster than usual."
>Marie
______________
"We are so grateful for Laura's healing work, please ask her to continue for us." ~ EO
______________
"Thank you for the wonderful distance healing and clearing report. I felt my energy shift last week, and it coincided with when Laura did her work."  ~ S.
______________
"Nothing ever goes away until it has taught us what we need to know." ~ Pema Chödrön