"Dare to be who you are meant to be and do what you are meant to do,
and life will provide you the means to do it and be it." ~ James Dillett Freeman
Contact
Call us toll free at 1.866.897.1504
For information about appointments, scheduling and such, please email:
admin@ancientstardust.com
For all other information, please email:
info@ancientstardust.com

Photo by Laura Scott ©2012-2020
All rights reserved.
Did You Know?
Laura regularly prays for her clients! She loves hearing from past clients with updates and progress reports. You can send her a short note via email. She considers each client an important link in the chain that connects us all together.
Special Requests
If you have a special request, please contact us.
If you'd like to have Laura make an appearance at your next event, or participate in your project — be sure to include the standard five (who-what-where-when-and why). Please include details about yourself, including your credentials if applicable.
If you'd like to have Laura on your radio show or pod cast as a guest, let us know!

Nothing says thank you like referring your family & friends!
~
Thank YOU! Namaste!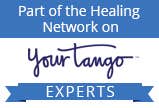 Ms. Scott was a subscriber on BestPsychicMediums.com for 20+ years & Best Psychic Directory for 6+ years!
"I have decided to stick with love. Hate is too great a burden to bear." ~ M.L.K., Jr.